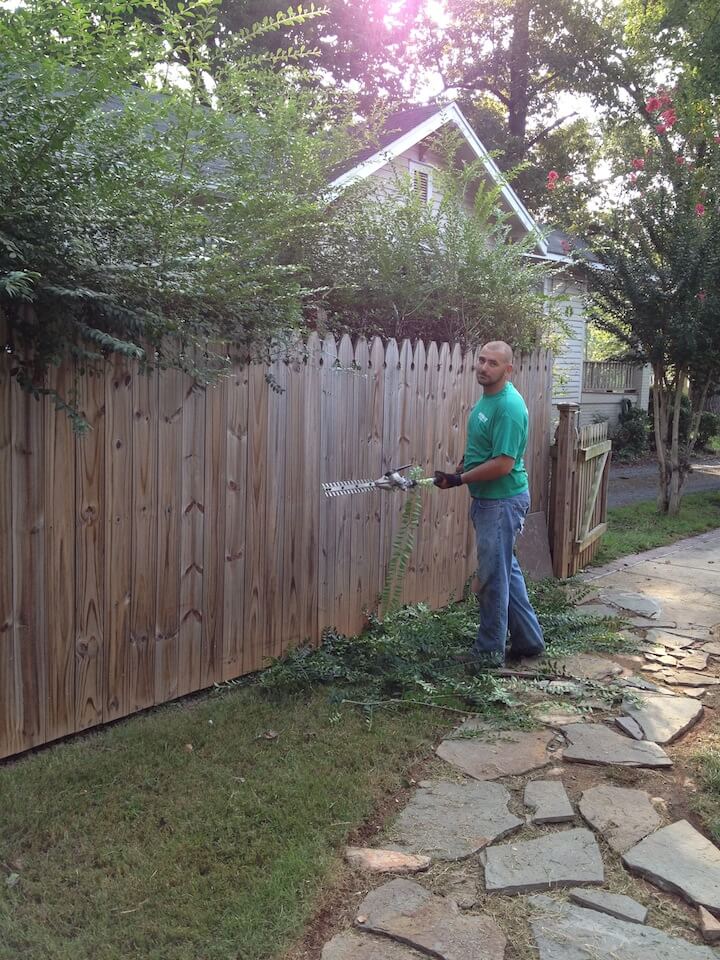 Americans have this long affair with barbecue grill activities in their yard, especially during the pleasurable seasons. Indeed it's a beautiful sight to see when the surroundings and plants are on their perfect growth while indulging in the most coveted pastime here in Fairview, NC. However, it can become a sullen introduction to your guests when your lawns are full of patches as if it was stricken with some human disease. Yes, they too undergo these changes due to various reasons you may not be aware of.
Compared to commercial lots, residential areas are more common to have extensive lawns reaching the front and the back yards. But lawns are merely not existing for aesthetics reasons. This greenery does more than just add attraction to a home or a commercial establishment. A well-maintained lawn gives you countless benefits you might not think possible. Lawns absorb noise from your household, reducing the sounds you create. It dramatically reduces temperatures around your house's vicinity with the same effect from air conditioning systems – all natural! It lessens the chances of flooding your yard as it can absorb rainfall better than a sizeable wheat field. You get the opportunity to create more oxygen, allowing you to breathe fresher air. Above all, if you are very much concerned with your landscape, it saves your lovely yard from eroding the soil around you.
Lawn Care Fairview, NC, is all about maintaining the precious part of your investment and harboring all these benefits. And honestly, who wants to live in a beautiful home with an unimpressive yard? No one. Match how your house looks with your surroundings to create an everlasting positive memory when people visit you. When you find tiny patches that do not seem good looking on your lawn or when foliages seem to change their color, make the necessary move right away to ask help from lawn care experts. Consult with Performance Lawn & Landscape and avoid how an ugly lawn can ruin you and your property's image.
Commercial Landscaper | Lawn Care Fairview, NC
Have you ever thought about why few people and investors come into your business? They are probably greeted with gruesome landscapes that bar them from entering your establishment. As an entrepreneur, everything around you should resonate with your goals, missions, and visions. With a landscape that threatens your business' persona and brand, you are unlikely to reach and accomplish your goals. The landscape surrounding your establishment also creates an immense effect on your employees, affecting their well-being and productivity. No one wants to work in a place that happens to look and exist like a forsaken building, after all. If you feel guilty about not providing an excellent place for your employees and a welcoming establishment for your clients, then it's time to make a change now.
As both professionals, we advise you to hire an expert landscaper to boost and lift the look of your lawns and gardens, along with your hedges and walkways. The more you create an appealing work environment, the more you get to attract clients to come your way. By giving them a pleasing working environment through proper landscaping, you can boost your workers' productivity and also excel in good judgment from your clients as they walk to your door. And with it, you can implement sustainability in your community by choosing the right greeneries to protect them from disastrous natural calamities.
Residential Lawn Care Fairview, NC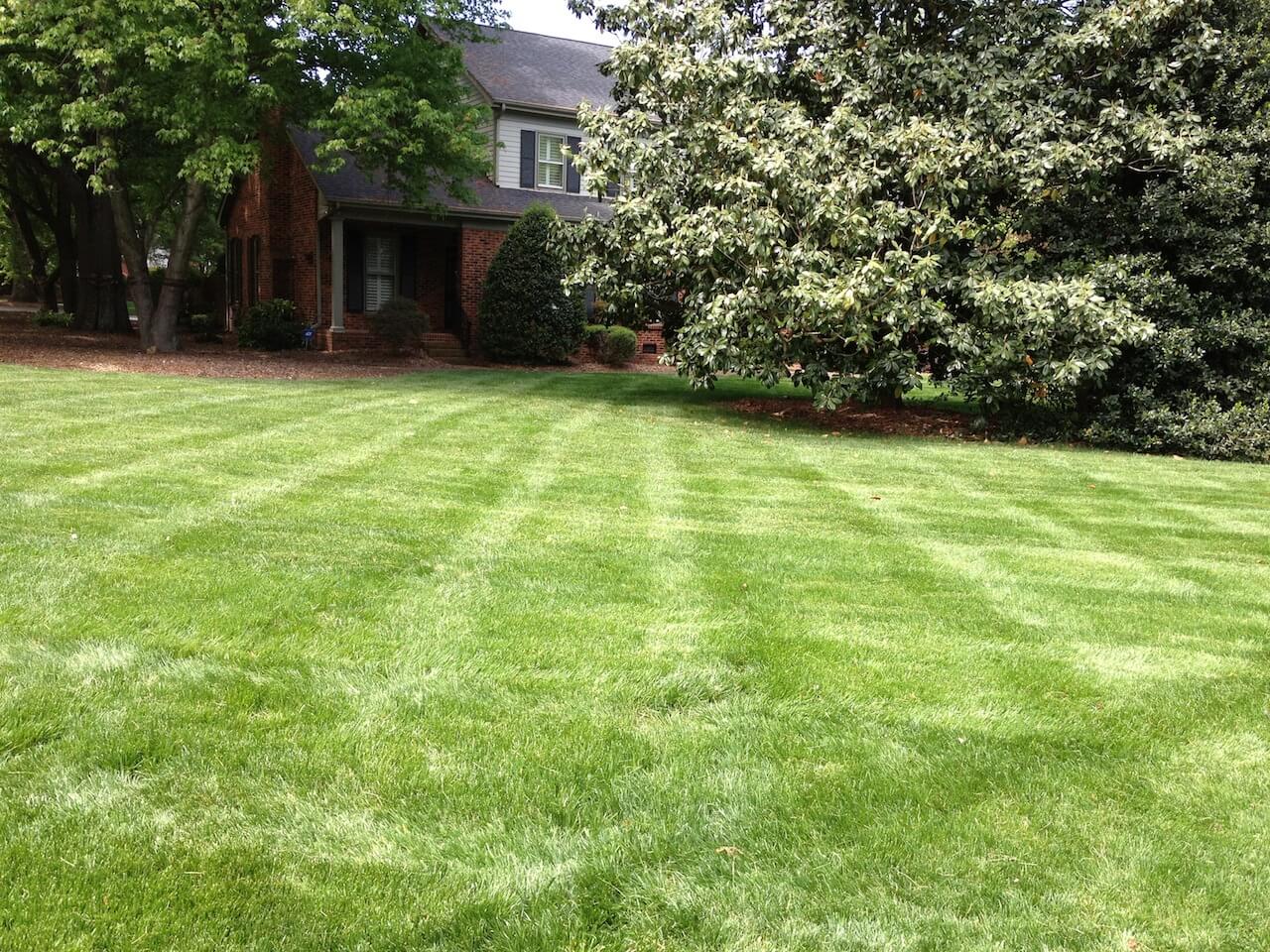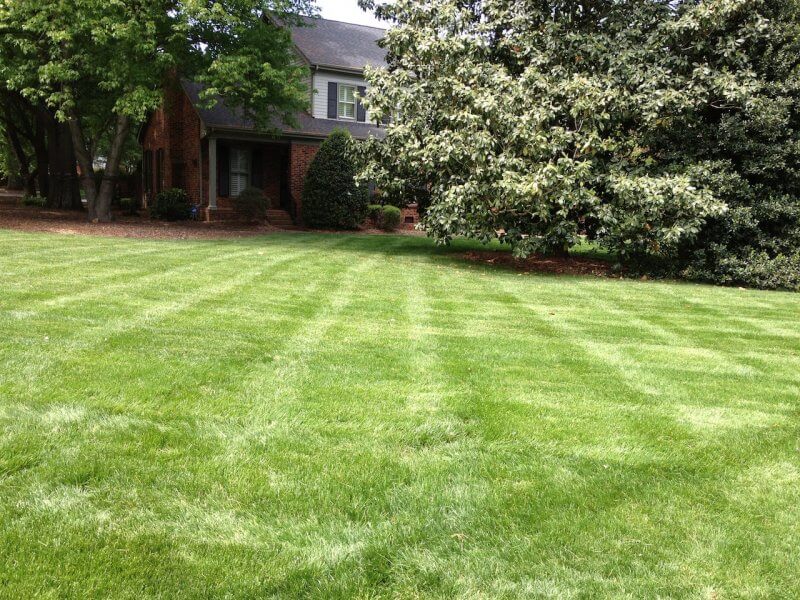 Houses come in all sizes and shapes. Regardless of how small or big one residential property is, it's essential to maintain a commendable lawn. These properties are prone to countless lawn problems, all varying from one season to another. Common problems literally sprout like crabgrass, grub invasions, and the typical uneven patches brought by various reasons. Houses with seasonal trees are susceptible to lawns not reaching enough sunlight and the fallen leaves during autumn. Opting for lawn maintenance with a reputable company saves you from lawn issues that you could face when it's time for the seasons to change. Come spring and autumn, and you'll be faced with lawn issues detrimental to the overall look of your landscape. It's better to be prepared, especially when you have very little knowledge.
People living in the vertical living space also face lawn issues, especially when the developers fail to manage and maintain pathways and their miniparks. As a responsible entrepreneur who holds houses for people, you must make them feel they live in a well-maintained building, no matter your property's size. If your workers can't do the task, it's time to outsource for better outputs. True, maintaining a green, healthy and vibrant lawn can be a job for anyone. With the experts, you can achieve more of this, especially in permanently removing weeds and pests.
Lawn Mowing & Maintenance
With the right equipment, anyone can mow their lawn and maintain it all-year-round. Sure, it gets tiring most times to work on the same lawn tasks on repeat. And failing to keep up with the consistency only poses a greater risk to raise more lawn issues. An accepted fact is that lawns grow quickly. Shower with a substantial amount of water, and soon you'll find it uncontrollable to undergo trimming. Forget to maintain it, and you'll either watch it grow wild or die. Whether you hire landscapers for a residential task or simply want to outsource other workers to maintain your commercial establishment's lawn, a credible lawn maintenance company must take all the accountability to ease your worries. That's when Performance Lawn & Landscape comes in to help you in this eternal maintenance. Lawn mowing and maintenance has been in the heart of our company. What you consider an infinite job is our expertise. 
Leaf Removal, Aeration & More!
Children and kids at heart may consider autumn's fallen leaves as an amusement or a plaything. For adults who work tirelessly in keeping their yard clean and maintained, fallen leaves can be a pain in the neck. Leaf removal is another expertise area of Performance Lawn & Landscape. We also specialize in aeration with top-of-the-line equipment should you need to circulate the air and water coming into the roots of your lawn.
Contact Us Today
Partner with Performance Lawn & Landscape today to carry all the burden there is with lawn care. Entrust your residential and commercial lawns to the expert, and lighten up your workloads. Contact us today by calling 704.363.1499