For years, our professionals have provided consistency and professionalism for residential and commercial properties in the Indian Trail area. Whether you are in need of regular mowing services, or installation of a hardscape feature, our landscape contractors should be your go to professionals. Our licensed and experienced service teams have the knowledge and skills to work proficiently in all types of lawns, so we can ensure you're always taken care of. So what are you waiting for, contact the experts at Performance Lawn and Landscape for a quote today!
Lawn Care Indian Trail NC | Our Services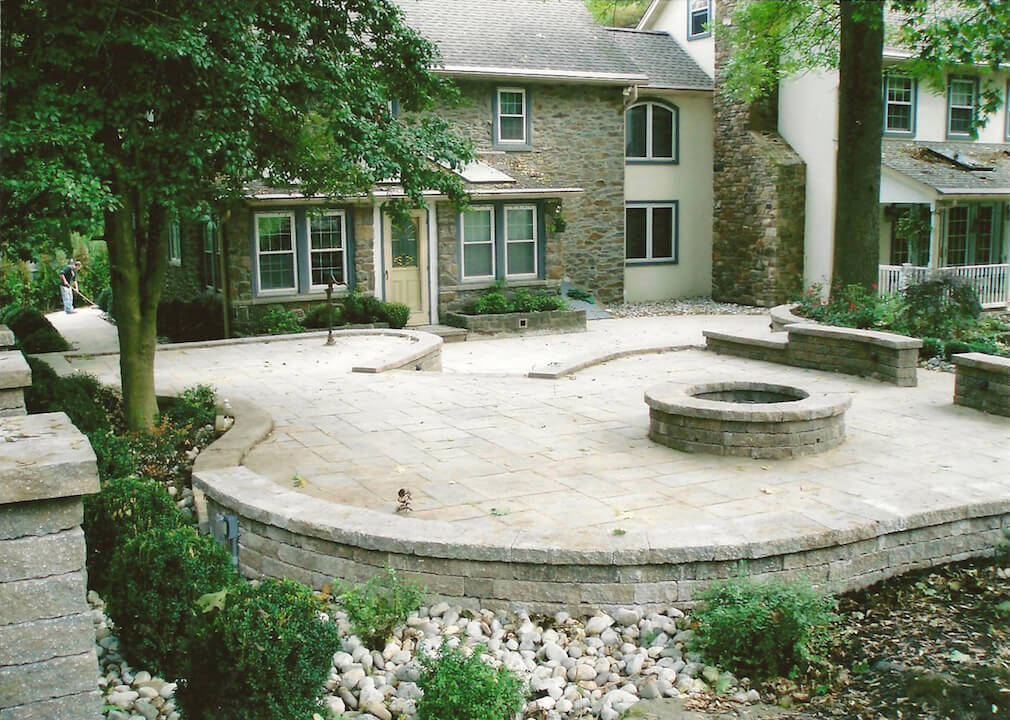 Do you dream about the perfect outdoor living space for gatherings or relaxation, but unsure where to start? Maybe you just want the outside of your home or office in pristine condition. No matter what the need may be, you can rely on Performance Lawn and Landscape to take care of you every step of the way. Our lawn care and landscape maintenance services keep your space manicured to provide year-round beautification. We are highly knowledgeable of the climate in the area, so we are always one step ahead and preparing your lawn for the seasons. We all know that the weather around here can quickly change, so if damage is caused by that, we are able to help repair your lawn to bring it back to life.
Additional to our lawn and landscape maintenance services, we offer professional landscape design & installation service along with hardscape design & installation services. So, whatever your outdoor living space design dream may be, we are your one-stop-shop landscape contractors that get the job done. We start by walking along side you to design the perfect space with trees, shrubs, decorative concrete patios, landscape lighting, and so much more. After creating the perfect design, our landscaping team installs your masterpiece to make your dreams a reality. We also provide the best cleanup protocols compared to other landscaping companies in the area, to ensure your space is left in fantastic condition.
Lawn Care Indian Trail, NC
Indian Trail, NC, is the largest suburban town in Union County, North Carolina. It is a place where young professionals and families enjoy living, making it one of the most affordable places to live in NC. The good neighborhoods around town, make this a haven for its residents. This town also has the lowest tax rates and top-notches of school that scream with class and quality. So, if you're looking for a high-quality education approach, this is the best town to be with.
Aside from it, the town is also filled with greens, and anyone who lives there will surely enjoy the nature-like surroundings and beautiful growth of lawns throughout the land. Indeed, anyone would surely want a view of dancing trees shadowing the rays of sunshine and the entire lawn looking so alive than ever. Since this town is a perfect definition of having the finest lawns, this has become a great place for outdoor activities such as golf and other sports, ball fields, fitness and environmental classes, and many more. So, if you happen to live in this area, you would know how lawn maintenance is a must as part of your daily lifestyle. After all, you wouldn't want your place to be filled with uneven grasses, messy lawns, and the unattractive appearance of your overall home. Fortunately, there are professionals like Performance Lawn & Landscape that are experts in custom and high-quality lawn services.
Commercial Landscaper| Lawn Care Indian Trail NC
The way you see your surroundings can greatly impact your daily lifestyle and mindset, most especially if you are handling a business. With the happenings today, you don't want additional stress in life that can ruin your day or week and affect your overall productivity. So, having a place where you can work, breathe, move freely, and inhale peace is more than enough. This is also a good opportunity to maximize your business strategies because having a nice and appealing commercial landscape can catch your prospects' attention.
With its substantial green space, Indian Trail, NC, is a good place to run a business. As mentioned above, the town is best for having different outdoor and leisure activities. So, if you're running a sports field with a clean and maintained lawn, you can attract sport goers and anyone who is a sports enthusiast. This also works the same if you're a restaurant owner. And if it's a restaurant, it means that every dish matters and deserves to be eaten in a good place with a clean ambiance. You wouldn't want your front to be unappealing, and any customer would just pass by instead of going inside to eat. So, it is only natural to invest in high-quality commercial landscaping and lawn services when running a business. After all, it is a part of maintenance to keep your existing customers and gain new ones.
Residential Lawn Care Indian Trail NC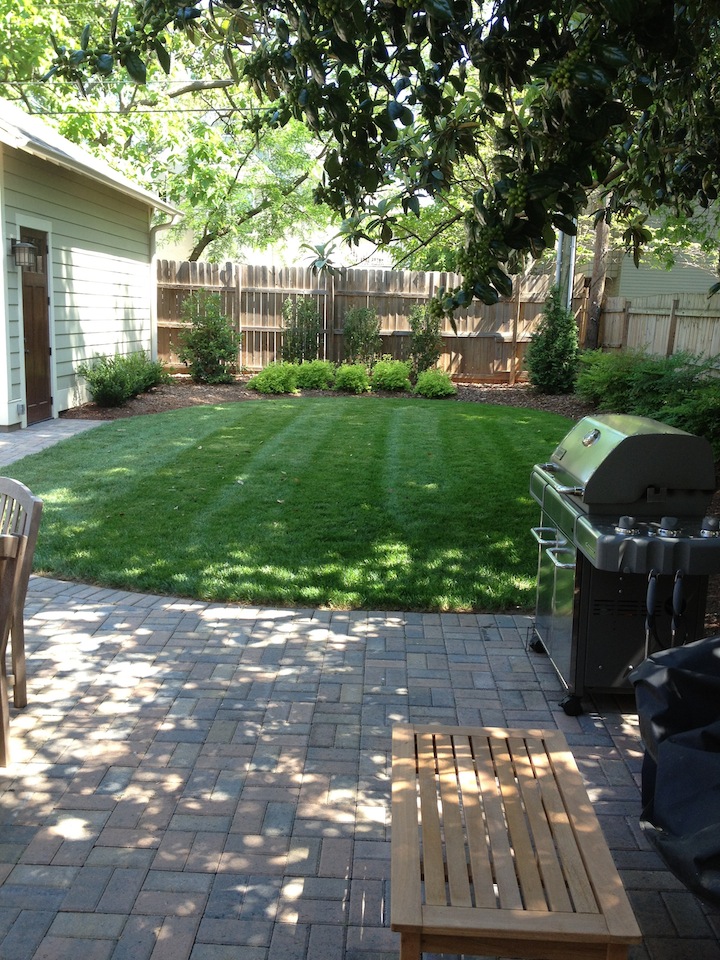 Contrary to the saying "don't judge a book by its cover," your lawn can be one thing that affects how your neighbors judge your home and the way you handle it. Just because lawns are placed outside your real home, and you don't sleep there doesn't mean you won't maintain cleaning them. For sure, there are times that you want to be in your outdoor space and enjoy the world outside, most especially on weekends. However, if your lawn is not maintained, you would instead go inside and not enjoy what you are supposed to do. Just by thinking of it, isn't it stressful enough to roam around and see how your lawn looks ugly and chaotic?
Make your home become a home that values residential lawn care within your residence. As a citizen, it is your responsibility to make your home presentable and neat. Besides, some factors contribute to the maintenance of your lawn, such as weather and seasons. Yes, both can change anytime, and so your lawn. So, if you want to avoid the hassle and headaches of lawn maintenance, don't hesitate to call experts to help you out. When you say experts, they should be the ones who have the skills and years of expertise in landscaping and lawn services. Hence, they should be like Performance Lawn & Landscape in Indian Trail, NC that provides high-quality assistance and affordable services.
Lawn Mowing & Maintenance
Enough talk for the beautification of the lawns; lawns aren't just actually there to keep the surroundings attractively green and beautiful. Indeed, many people don't know that lawns are also suitable for fertilization, producing quality and organic grasses. So, if you are health and nature conscious, this might be a good chance to maximize your lawn and keep it in good condition. You would surely want a lawn with a good type of grass suit for your location and weather. Not only that, you can aim for planting plants, and it depends on how you care for your lawn.
For this, you will need the right assistance from those experts in maintaining lawns and keeping them in good conditions. So, you should have the best partner like Performance Lawn & Landscape to help you out with lawn mowing and maintenance.
Leaf Removal, Aeration & More!
Just by the word Indian Trail, NC, this indeed speaks for green lands and trees. The town is filled and surrounded by large trees, and falling leaves can be visible around the place. But the thing is the sight of leaves becoming color brown and starting to wilt is not a good view. So, you might need experts from our team for leaf removal and aeration to maintain a clean surrounding.
Contact Us Today
When it comes to your lawn, don't think twice about its maintenance to avoid bigger problems in the future. For more information, you may call us at 704.363.1499. You can also find us at 3315 Tom Green Rd. Monroe, NC 28112. Our experts at Performance Lawn & Landscape, Inc. will help you anywhere around Indian Trail, NC!
About Indian Trail, NC
In 2009, Indian Trail was recognized as one of the Top Ten Family-Friendly Towns in the nation and has continued to grow that tradition throughout the years. Want to witness one of the biggest parades in the Charlotte metro area? Indian Trail is where you'll find it! The town holds an annual Fourth of July parade that provides activities, food, and fun for all ages! If you're visiting any other time, there's no need to worry. Indian Trail is home to numerous parks, the Extreme Ice Center, and Sun Valley 14 theater so there's always something for visitors to do.
Indian Trail, NC is a 18.5 mile drive from Performance Lawn and Landscape via S Rocky River Rd.