We are locally owned landscaping company in Charlotte NC, & proudly serve the surrounding areas, including Matthews! Whether you are in need of lawn care, landscaping, or hardscaping, our team is here to help! As the best landscaping company in the area, we specialize in all services that add beautification to your lawn. We strive to be a one-stop-shop, which is why we offer such a large array of services. Call us today if you have any questions on how we are able to help you.
Our Services
Our professional landscaping contractors offer an array of services that help keep your lawn in tiptop shape year-round! Our contractors are highly knowledgeable and trained so that you can always rely on Performance Lawn and Landscape. If you are interested in a service that isn't listed below, give us a call! We can create a customized protocol for your lawn to ensure you receive the landscape service you desire.
Lawn Care: From simple mowing services, to edging & trimming, our professionals are the best around! We also provide services for leaf removal and blowing!
Landscape Services: Preparation, installation, & maintenance, we do it all! Our landscaping protocols allow our experts to prepare your space for beautification that will last.
Hardscapes: In addition to our landscaping services, we offer hardscapes that help with the beautification of your space. Hardscapes include arbors, concrete patios, gazebo's, outdoor lighting, and so much more! Call today to see how we can help.
Commercial Services: We offer building maintenance, onsite representation, & sweeping services for all commercial properties.
Service agreements: Ask our customer service representatives about our annual service agreements, and keep you lawn is pristine condition year round!
Lawn Care Matthews NC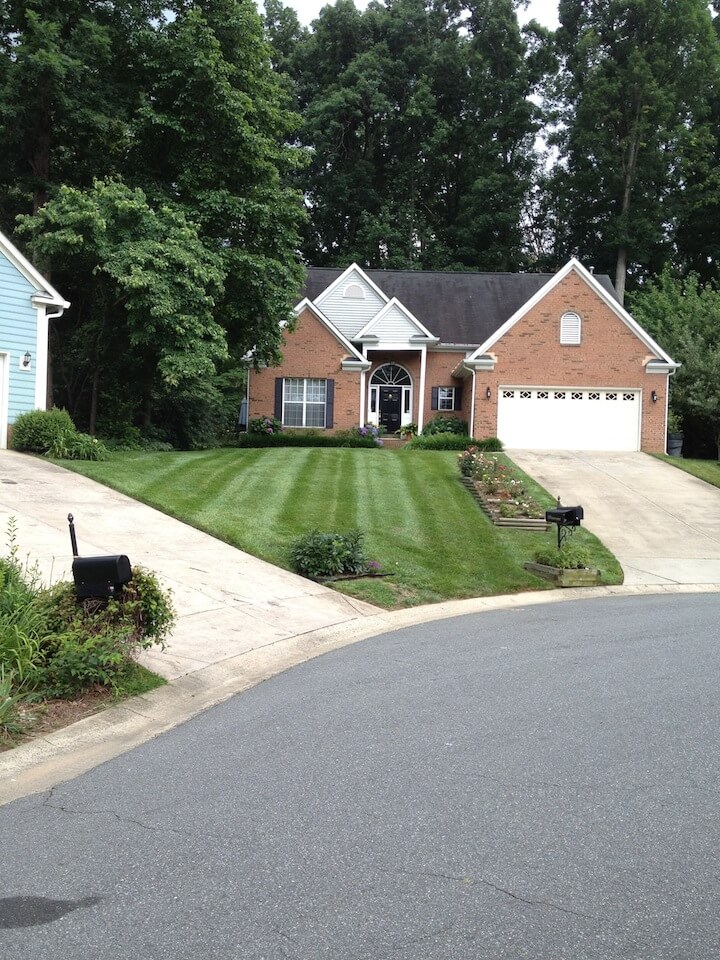 North Carolina has both cool and warm seasons. This makes its weather perfect for growing beautiful grasses. However, no matter how great the seasons in this country are, it is still important to take care of your lawns to ensure that it is always at its best.
Your lawn is the first thing that people see when they pass by your house. Especially in Matthews, NC, lawns are already a big part of a house's entirety. For this reason, you must be able to make it appear excellent and gorgeous. However, doing such all by yourself can be a difficult task. This is where a lawn care service provider comes into action.
Moreover, a lot of homeowners in Matthews want to have a beautiful lawn. But, they think twice because of all the works that it takes. However, why would you spend your time taking care of your lawn if you can get lawn care Matthews NC services? Some professionals will willingly beautify your lawn while you are busy appreciating the sceneries around you.
If you are unsure of how to choose the best lawn care Matthews NC, below are some tips:
Look for an experienced lawn care company – When it comes to the lawn care industry, the experience is everything. Lawn care service companies who already have years of experience have already stood the test of time. In addition, they have the expertise that you need no matter if you are seeking services for a residential or commercial lawn.
Choose a provider that offers accessibility – While choosing a lawn care service provider, see to it that you are choosing one that is easily accessible and responsive. There are times when landscaping emergencies will occur. Knowing that you have someone who you can call and will immediately be there will allow you to rest easy.
Pick a company that offers a wide range of lawn care services – When talking about lawn care, most people think that it is solely about grass maintenance. But the reality is that the best lawn care Matthews NC providers should offer a vast array of services other than grass cutting. These services could be leaf removal, lawn mowing, lawn maintenance, and a landscaper who can make your lawn look better than it already is.
 Residential Lawn Care Matthews NC
Choosing the best lawn care in Matthews, NC, can be a difficult job. With all the choices that people may find, it is quite hard to pick which one will bring the best results.
However, finding the right residential lawn care Matthews NC service provider is a must. This is because choosing a professional and experienced lawn care company will help you have the healthiest lawn that one could ever have.
When seeking a lawn care company for your home's lawn, there are two things that you should look at. First is their reputation. The internet has made almost everything accessible. This means that you can easily check the reputation of your chosen lawn care company. You only need to head to their website and check the reviews that their past clients have left.
The next thing that you should look at a company is its experience. If a company has a lot of experience, then it means that it dedicated its life's work to be a professional in its field. It is reliable, and you can expect that you will get a high-quality result from its service. A licensed company will also save you from the troubles you may face if you will get an unprofessional service provider. 
Lawn Mowing and Maintenance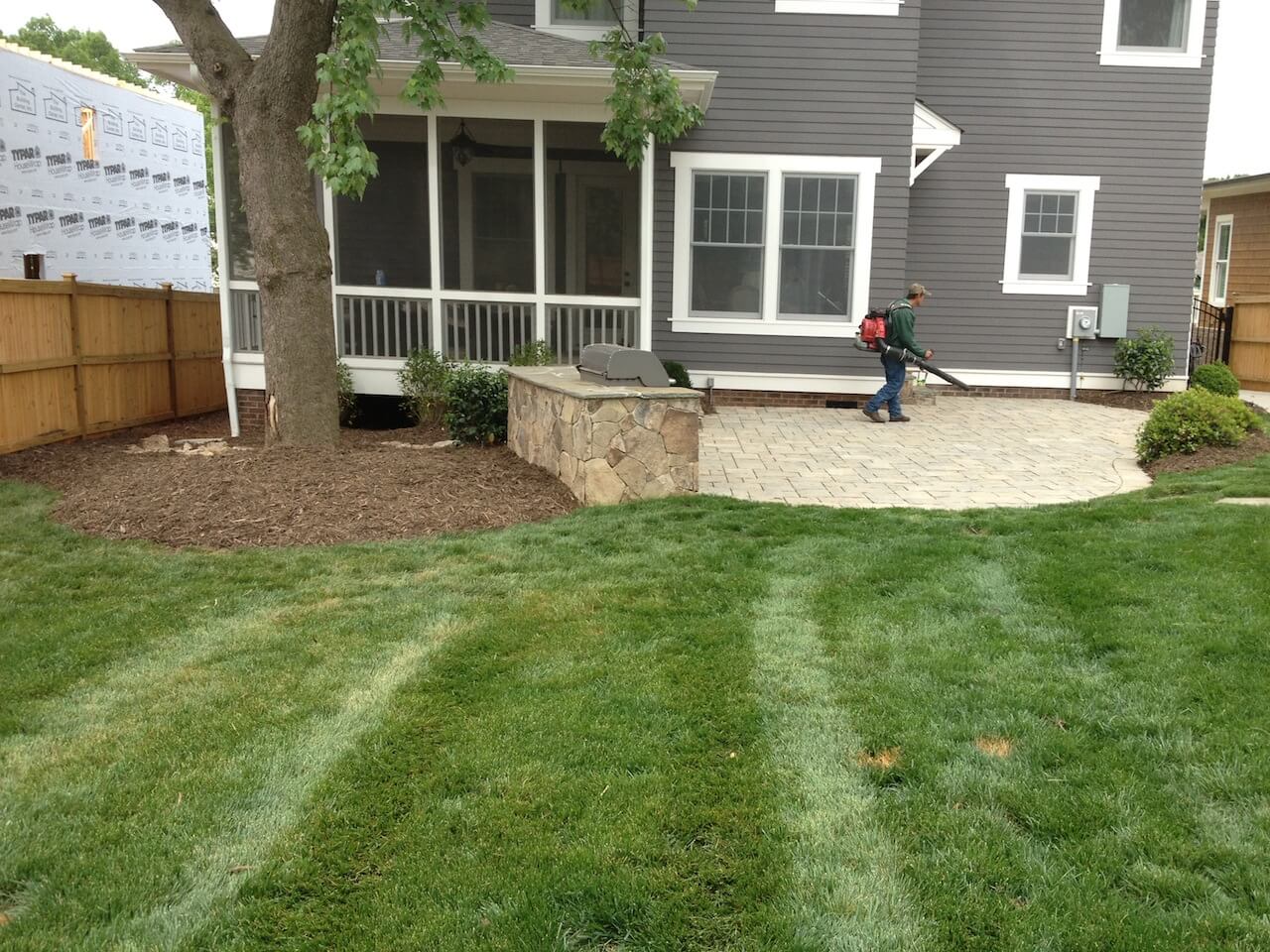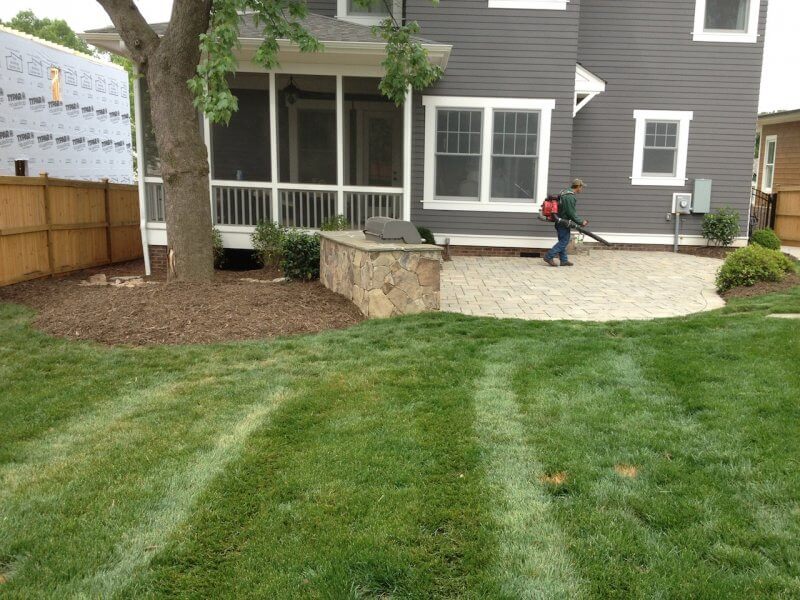 Maintaining your lawn is a difficult task. Not everyone has free time to hold a mower and keep their yard's grass flat. In addition, mowing your lawn is a very important area of proper yard care. While it is a time-consuming process, there are a host of benefits that you can get from it in terms of beautifying your home. Luckily for people who do not have time for lawn mowing and maintenance, there are companies that offer mowing services.
Lawn mowing and maintenance have two purposes. The first one is that you can instantly is the process's cosmetic benefits. A perfectly cut lawn is a sight to behold. If you are having your lawn mowed regularly, you will be able to keep your grass neat and short, giving it a pleasant appearance.
On the other hand, the second purpose of lawn mowing and maintenance may not be immediately obvious. Despite that, it is still important. When you mow your lawn on a regular basis, you are also protecting yourself. This is because you can get rid of the pests that may be living in your grass. You can also ensure that there will be now sharp debris that you might step on if the grass on your lawn has already grown to cover this debris. For instance, debris like shards of glass can be covered by your grass. If you keep your grass from growing tall, you might step on these shards of glass, which in the end could hurt you.
Leaf Removal and Aeration
The hot summer sun may stress your lawn. So, when the summer is over, you must hire a lawn care expert for leaf removal and aeration. This will improve the oxygen flow in your soil, increase its absorption of nutrients, and prepare it for the next spreading of grass seeds.
Contact Us Today!
If you are looking for a professional lawn care Matthews NC service provider, Performance Lawn Care is what you need. We are a team of experts who can provide you with all your needs when it comes to lawn care and maintenance.
About Matthews, NC
Matthews, NC provides residents and visitors with historical sites, museums, and beautiful landscaping. When visiting the area, Take a stroll through the Andrew Jackson State Park, or visit the Charlotte Museum of History to immerse yourself in the culture of the area. Homeowners can experience peaceful morning walks around the pristine neighborhoods, or shopping in the Fullwood Plaza Shopping Center. No matter what interest you, you can always find something to do in the small town of Matthews, NC. By preserving the rich heritage of Matthews from the 1800s, Mathews is still a special place to live, work, and raise a family.
Matthews, NC is about a 36-minute drive from Performance Lawn and Landscape via S Rocky River Rd and Potter Rd.