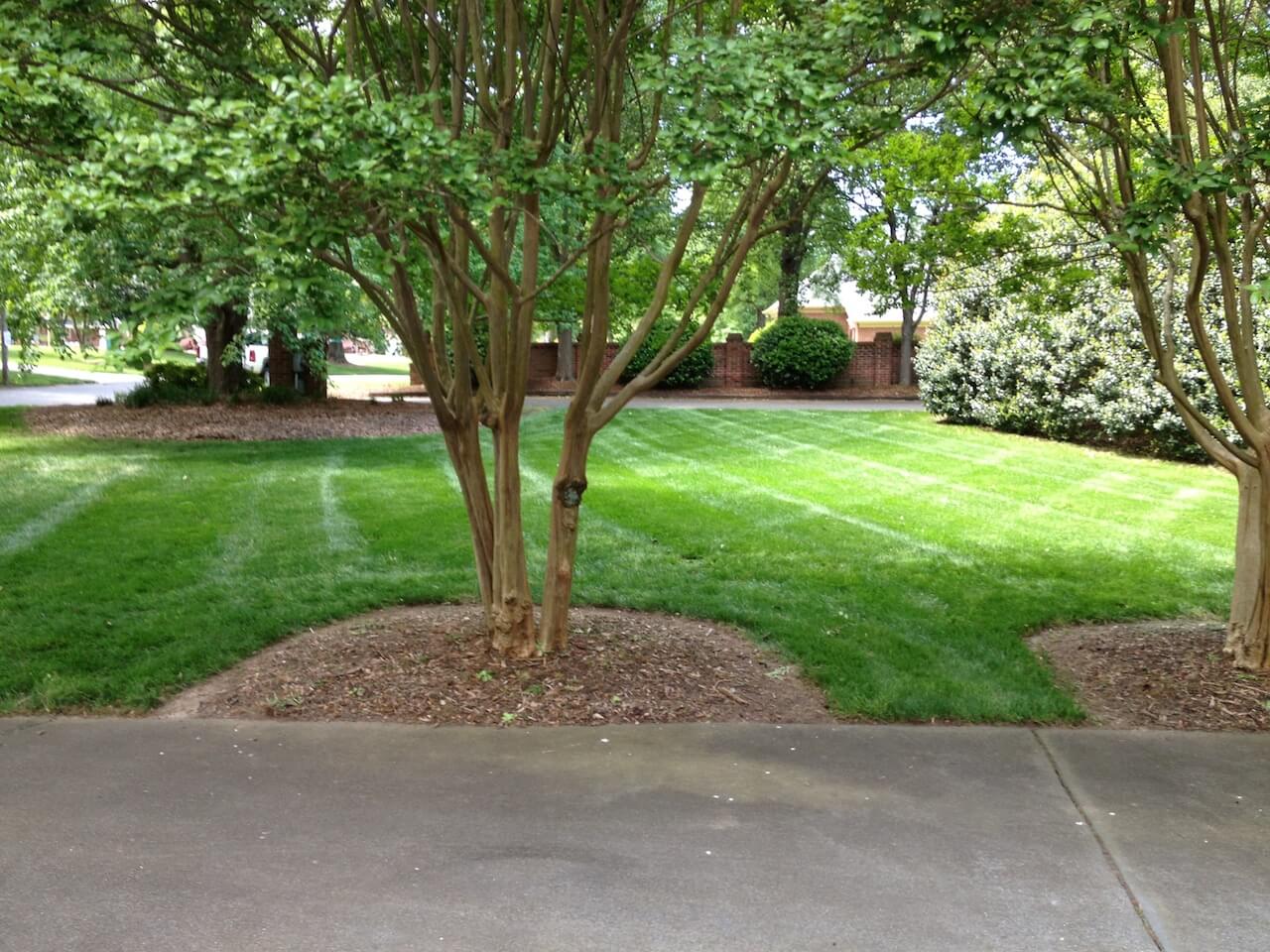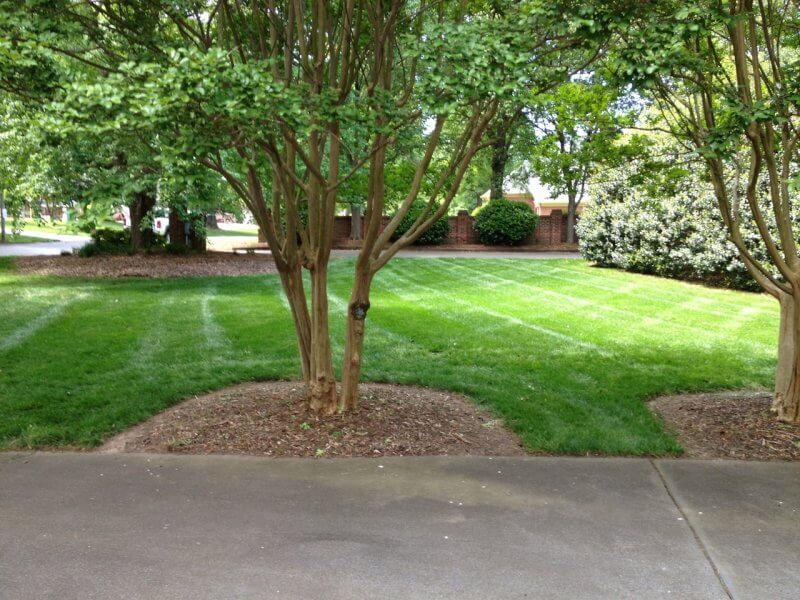 Here at Performance Lawn and Landscape, we love to help create the yard of your dreams, and ensure it is as lush as possible year-round. Whether you are looking to redesign your current space, or just looking for a regular lawn maintenance team in the Monroe area, we're here to help. Our licensed and insured professionals are passionate about creating the perfect outdoor living space for your home or office, and we do this by providing them with the best protocols in the industry. We understand that every property is different, which is why we provide our landscape professionals with customized per job protocols. This ensures you are completely taken care of, and that your space will be left in great condition once we are complete with the service.
Lawn Care Monroe NC | Our Services
We specialize in lawn care, landscaping, regular maintenance, hardscape design and installation, and more when it comes to all things with your outdoor living space. No matter what you may have in mind, we're the #1 landscaping company in Monroe, NC. If you have a current landscape design that you like, our team can help maintain your space to ensure that it preserves its beauty all year long. Wanting to add to your current design? We can help with that also! Whether you are looking for seasonal plants, or even a stone retaining wall, we have the perfect design plan for your space! We understand that things can be overlooked, which is why we even proudly offer annual maintenance agreements. That way the planning, and other lawn aspects are left to the professionals, and you are headache free.
Lawn Care Monroe NC | What We Do
North Carolina is a large state, and there are many ideal towns and cities that you can live in. But, if you want a place where there are large and popular antique or flea markets, then Monroe is the place to be. Besides being the home of exciting markets, this town is also quiet, making it more ideal. Additionally, this place is perfect if you want to build your dream home with a lovely landscaped lawn as there is still a lot of great lots available for both commercial and residential establishments. Imagine waking up in the morning and looking through the window with a sweet smile as you witness the sun rays hit your beautiful lawn, relaxing, right? So, if you are interested in building a home in Monroe, NC, you should have proper knowledge of lawn care as well. This will help you and your family become more comfortable living in your dream home, and on your dream property. However, if you're not sure about anything connected to lawns, don't hesitate to call and reach out to a lawn care company professional for high-quality lawn and landscaping services.
If you were to drive down Monroe in North Carolina, you would notice that most houses look beautiful, and the lawn landscapes are astonishing. Thanks to Performance Lawn & Landscape, Inc, the most trusted lawn care company in Monroe, NC, most lawns and landscapes are well-maintained. Performance Lawn & Landscape, Inc. has been specializing in quality landscape maintenance for commercial and residential properties for over 20 years now. This means it's no surprise that the people of Monroe NC are continuously trusting our services. Moreover, custom landscape maintenance packages are our specialty, which helped our clients get high-quality services done at an affordable price. Read on if you want to learn more about the services we offer.
Commercial Landscaper Monroe NC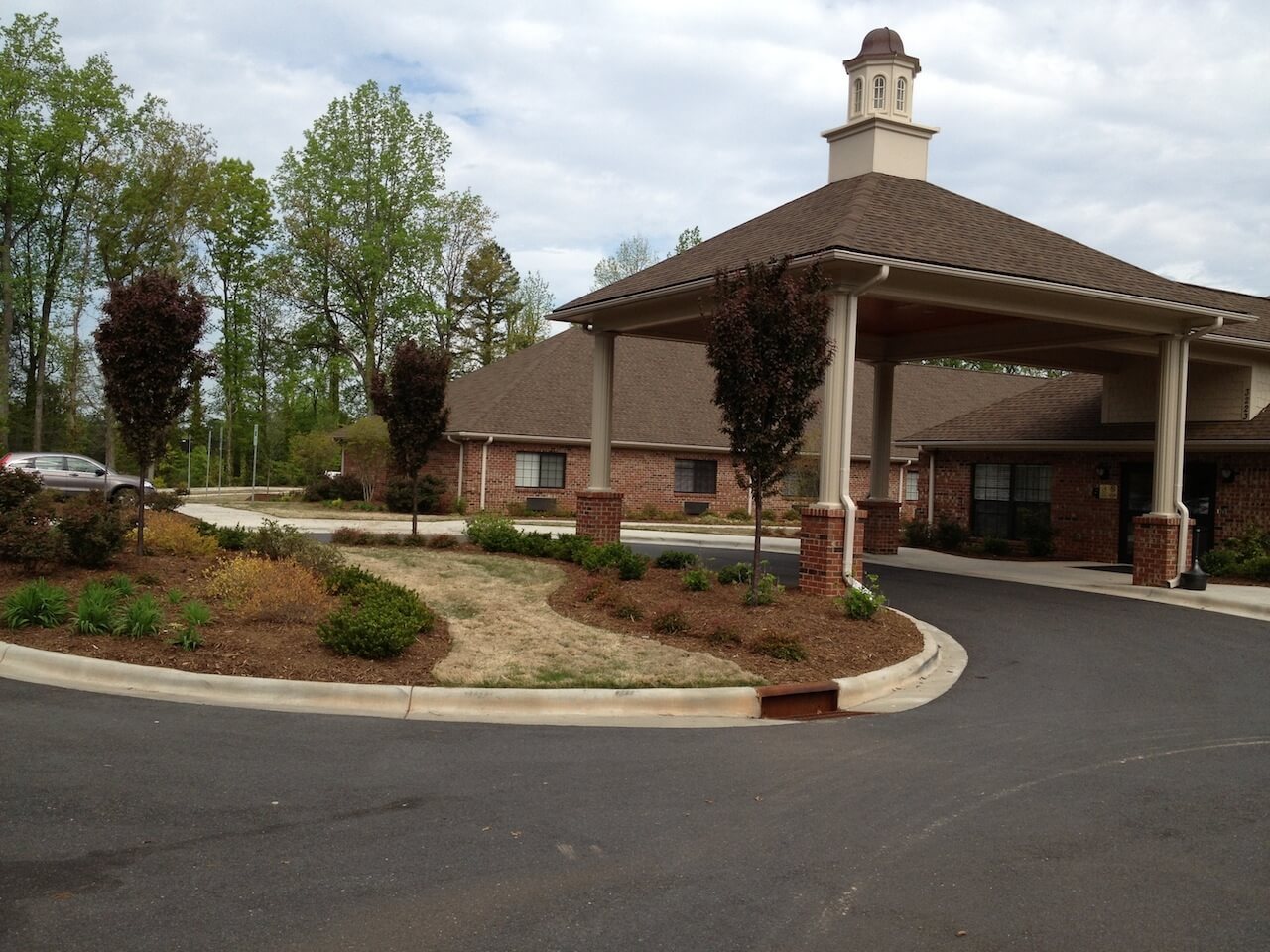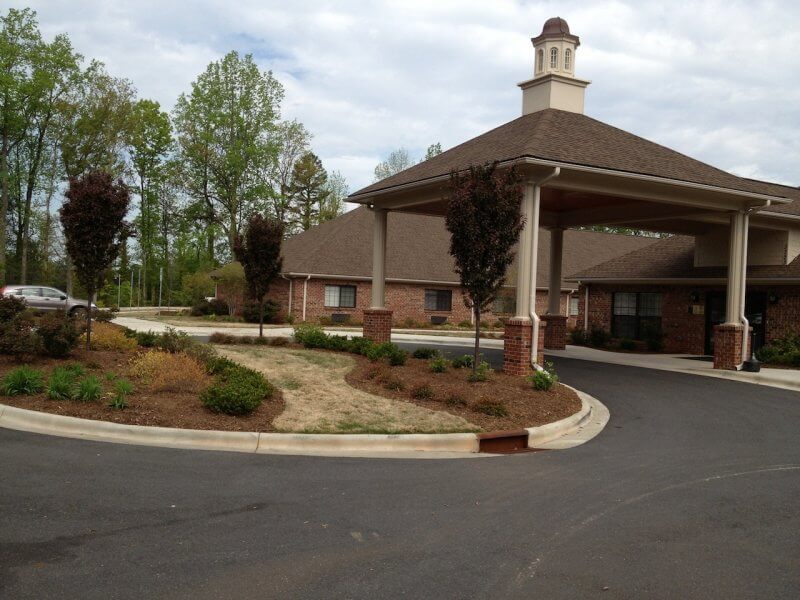 Besides being one of the best residential places, Monroe, NC, is also an ideal town to start a business. Since this area's population is continuously growing, you can attract many potential customers regardless of your chosen niche. But, if you want to be more sure, you must plan everything well. Start with finding a commercial space wherein you can present your service/product well. You have to make sure that your chosen area is attractive from the inside and outside. That said, you need to contact a commercial landscaper Monroe, NC, to ensure that your landscape will catch people's attention.
Here at Performance Lawn & Landscape, we do not only offer basic commercial lawn care and landscaping services. Our team also provides landscaping enhancements for existing commercial landscapes for the following:
Businesses
Apartment Complexes
Condominium Complexes
Shopping Centers
Factories
Restaurants
We know how businesses work, and as much as possible, we also want to help others be successful with their bsuinesses. So, let our lawn care professional team help you level up your landscape. We specialized in clients that require building maintenance and management without needing to spend a lot. Whether you are in Monroe, NC, South Charlotte, NC, or Center City, Charlotte, NC, we can help you with your commercial lawn maintenance needs. Get an affordable yet beautiful landscape plan today from Performance Lawn & Landscape, Inc.
Residential Lawn Care Monroe NC
With seasons changing, your lawn needs consistent care. Yes, a great lawn can make all the difference in the world to your home's exterior, especially if you are living in a residential area. However, lawn mowing is not enough to keep them healthy and beautiful in different seasons. You also need to check if your plants are still fertilized and prevent harmful weeds from growing around. Due to this, it is a must to let the professionals handle lawn care to ensure that your lawn is well-maintained every season.
Just like other areas, Monroe NC sees every season in full force. Hence there's a high risk of your lawn looking awful if not maintained well. So, when you think of maintaining your home for each season, lawn care should also be on the list. Not only will it help your exterior look astonishing, but it will also make it safe and healthy for your family. With this in mind, you may need the assistance of a professional lawn care team like Performance Lawn & Landscape, Inc. We offer affordable weekly, monthly, and seasonal commercial lawn maintenance plans for your home or business. Rest assured that our team is experienced and well-educated in all things lawn care, including natural/organic, safe, eco-friendly, and pet-friendly pesticides and treatment methods. So, don't hesitate to contact us online or by phone for a free estimate.
Lawn Mowing & Maintenance
Most people think that lawns are just there to keep your exterior look beautiful and attention-grabbing. However, that is not the case. Lawns also contribute to excellent soil and erosion control, and they also enhance entrapment and biodegradation of synthetic organic compounds. Moreover, they also develop recharge and quality protection of groundwater and provide flood control. Hence, lawn mowing and maintenance is a must if you want to keep your lawns functional and lovely at the same time.
To keep your lawn beautiful all year long, you need a professional landscaper that will help you manage everything. From fertilization to keeping your lawn in peak condition, Performance Lawn & Landscape is the one to call if you live in Monroe, NC. Our team offers organic, pet-friendly, and eco-friendly treatments, so rest assured that you and your family are safe. The landscape task is not an easy job, so let the professionals do the lawn mowing and maintenance job.
Leaf Removal, Aeration & More!
Surrounding your home with trees, plants, and shrubs is one of the most refreshing things to do. However, the leaves they bring can be annoying when they start to wither and create a mess around. So, if you want your lawn free from unpleasant leaves, don't hesitate to keep in touch with us here at Performance Lawn & Landscape. We offer leaf removal and aeration services to people of Monroe, NC.
Contact Us Today
Keep your lawns neat and lovely by reaching out to us at 704.363.1499. You can also find us at 3315 Tom Green Rd. Monroe, NC 28112. Our team is here to assist you with your lawn and landscaping needs. Performance Lawn & Landscape, Inc. is Charlotte's Best Residential & Commercial Landscaper you can find.
About Monroe, NC
Monroe, NC is a unique smaller town full of history. It was named after the 5th president of the United State of America, James Monroe, and wasn't officially incorporated until 1843. When visiting main street of the town you'll find plenty of unique shops, spas, and salons. There you'll also find the historical Victorian Courthouse that draws in residents and visitors for its magnificent beauty. Stroll on down to the quaint downtown area that is home to many shops, a variety of restaurants, and local businesses. The area also has plenty of small park and fountain areas to enjoy when the weather is nice, and some museums that provide fun indoors.
Monroe, NC is a 16-minute drive from Performance Lawn and Landscape via NC-522 N and Lancaster Ave.