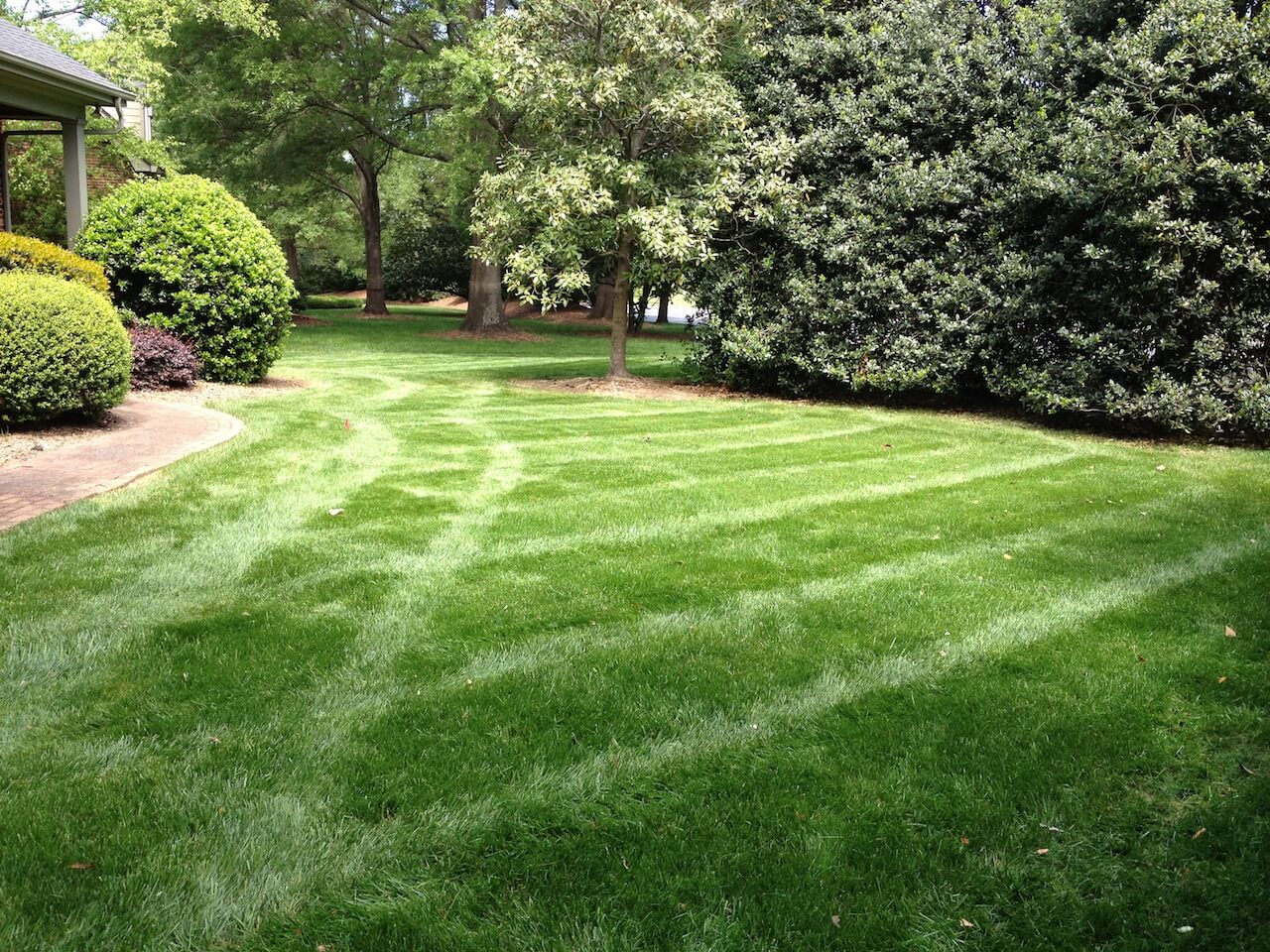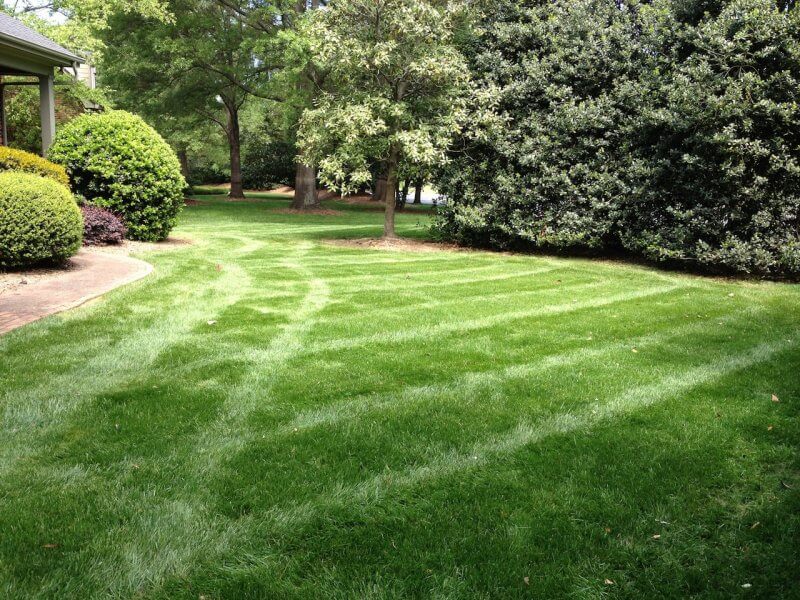 We know how great it feels to come home to a beautiful yard, and we know how convenient it is to have extra outdoor space for gatherings. This is why our professionals here at Performance Lawn and Landscape are highly trained to customize each individual project to ensure all of your outdoor living space goals are achieved. By calling our professionals, you take back your time! No more worrying about working in the yard on the weekends, or after a long day at work. We strive to take care of all your lawn needs, and we accomplish this by carefully listening to you and delivering excellence every single time.
Our Lawn Care Waxhaw NC Services
We've highlighted a list of our services below, but if there is something you need that's not listed just give us a call!
Lawn care services: This includes anything from bi-weekly lawn mowing & edging, to annual spring trimming and leaf removal in the fall. Ask about our annual service agreements that we offer and make scheduling these services headache free.
Landscape maintenance: Our professionals are highly trained and knowledgeable to ensure that all of your landscape needs are taken care of. Call us in the spring and summer for weed control and fertilization, or in the fall for aeration and seeding. We also provide irrigation maintenance so that your lawn is always getting the nutrition it needs.
Landscaping services: Seasonal flowers, sod installation for new construction, flower bed border and edging, we can accomplish it all! All of our landscape services are accompanied with top-notch design services, expert preparation & installation, and cleaning protocols so that your space is everything you had envisioned.
Hardscapes: Add an extra touch to your space with landscape lighting, stamped concrete patios, a custom firepit, and more!
Lawn Care Waxhaw NC | What We Do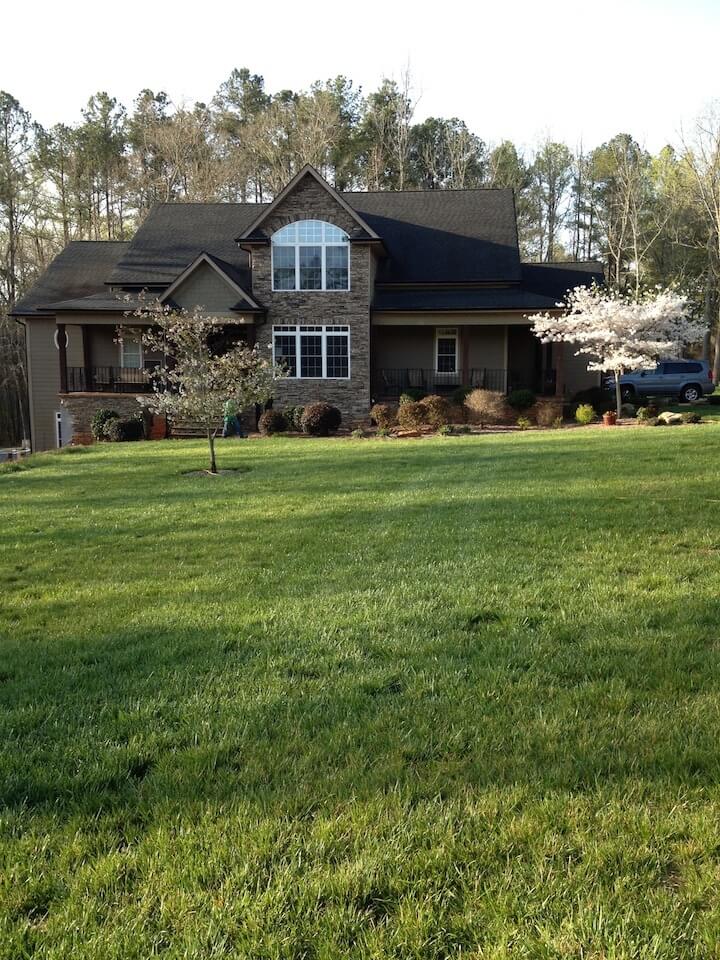 Every town has its history. Each history has contributed to what their environment looks like today, and as for the beautiful town of Waxhaw, it's evident in their antique shops and landscapes. Besides that, Waxhaw is known as a friendly, vibrant, and prosperous town. Residents here enjoy a safe environment and healthy community fit for children, teens, young professionals, adults, and older people. If you love hiking, biking, horse riding, skateboarding, sports, recreation, music, art, and celebrating events, you are very free to enjoy them all in Waxhaw, North Carolina! Overall, Waxhaw is an ideal place to settle and grow your very own business.
In a conducive location like these, you can find Performance Lawn & Landscape as one of the top teams serving the community in taking care of their lawns, yards, and gardens. We help residents and business owners to maintain their lawns. We do mowing, shrub pruning, seeding, aerating, fertilization, weed control, hardscaping, pine needling, yard maintenance, residential landscaping, commercial landscaping, and many more.
We also conduct consultations for our clients to better understand their lawn care needs. You can ensure that our team are not just experienced but are licensed individuals trained to plan, treat, and advise the best solutions for your lawns if there's any problem that needs to be resolved. Performance Lawn & Landscape always makes sure that our clients are satisfied, happy, and contented with our services!
Commercial Landscaper Waxhaw NC
Commercial establishments give life to cities or towns. They provide places where people work, play, eat, and interact with other people. Commercial establishments refer to marketplaces, malls, offices, restaurants, shopping stores, parks, and many more. Since most of the time, people are staying in these areas, it would be more likely to hang out here if the environment also offers a good view and clean surroundings—especially lawns, gardens, yards, and even parking lots.
That's why commercial landscapers are always there to meet the commercial establishments' needs. Whether small or big, their job is to tend, beautify, and maintain your lawns healthily and vibrant. Signs that your green areas are healthy are seen in how the trees, bushes, plants, and ornamental or flowering plants grow together beautifully and healthily. There are no weeds, no litters, no infecting pests, and no threats coming from environmental-caused diseases. A healthy and well-maintained lawn gives off fresh air, healthy chemicals that relieve stress, and a safe place to enjoy stay and hang out for the rest of the day.
Performance Lawn & Landscape is a lawn care team in Waxhaw, North Carolina. We provide services like mowing, landscaping, hardscaping, tending, and many more. Our team ensures that every client gets the lawn care needs they want and guarantees them that the equipment and treatments we are using are safe and eco-friendly.
Residential Lawn Care Waxhaw NC
Homeowners enjoy tending their yards, lawns, and gardens. Some are beautified with many flowering plants, while others are beautified with different sculptured plants. Others can be very meticulous in choosing cute gardening gnomes as decoration for their lawns. Whatever way they do their lawn care, residents are always aiming for a beautiful, clean, and well-maintained green area in their homes.
People in Waxhaw, North Carolina, take good care of their lawns because they care for and love their neighborhood and families. They believe that a safe and healthy environment starts within their yards. This is quite true because it shows how people are giving importance to each other's well-being and welfare. With their cleaning habits, they set a good example to other neighborhoods in Waxhaw, NC too.
If you need proper care and treatment for your lawns, Performance Lawn & Landscape is the best partner for you! You can worry no more about fitting lawn care into your busy working schedule. Our team is here to help you to watch over your lawn against invading pests, harmful diseases, and stress. We will do our best to tend your beloved lawns. Work with us today!
Lawn Mowing & Maintenance
Are you having problems with tall weeds on your lawn? Or are you stressed because of bulky plants that you failed to shape up by yourself? Don't cross your eyebrows anymore, all you need to do is to follow some rules in managing your lawns properly. The first thing you need to consider is to call experts or professional landscapers.
Professional Waxhaw landscapers help in taking care of your lawns. They know exactly what to do when plants are getting sturdy and hard to shape up. Also, they know how to stop weeds from growing more frequently than your beautiful lush Bermuda grass. These experts are trained to recognize if your lawn needs an ultimate makeover, simple renovation, or treatment and care solutions. Others may think that owning a lawn imposes a great responsibility too, and yes, it's undeniably true.
Caring for your lawns gives many benefits anyway. There's no need to be bothered by the high amount of bills in keeping your lawn. Think of it as an investment! A well-maintained lawn contributes to the community, protects your family, and adds value to your property. Trust experts when they do their green thumb profession, like Performance Lawn & Landscape. If you're interested in lawn mowing and lawn maintenance services, we always got your back!
Leaf Removal, Aeration & More! 
One of the most beautiful and perhaps annoying parts of a tree, plant, or shrub is the leaves. They give beauty to the environment; however, they can also bring stress once they wither and scatter around your lawn. Due to this, you must call a leaf removal and aeration expert from Performance Lawn & Landscape to clean the mess brought by the withered leaves.
Contact Us Today
It's more welcoming for guests to enter a household with a beautiful landscape. So, if you want your guests to feel more welcomed, contact a local residential & commercial landscaper company in Waxhaw, NC! Performance Lawn & Landscape team is available to assist you with any landscaping and lawn services needs. Call us today!
About Waxhaw, NC
If you're looking for an antique and foodie center, Waxhaw NC is where you should go! The town streets are full of specialty shops and dining restaurants. The restaurants in the area range anywhere from small mom and pop places, to fine dining bistros. Alongside the new housing, you can find architecturally significant houses near the center of town that are worth taking a stroll by. Downtown you can also find retail businesses, the town park, and a skate park for youths.
Waxhaw, NC is a 16-minute drive from Performance Lawn and Landscape via Tom Starnes Rd.