All of our protocols are customized, which allows us to accomplish just about any outdoor living space design you may have in mind. After creating a customized protocol for your lawn and outdoor living space, we carefully explain the steps for our services and keep you up to date during the entire process. We assure you that there will be no surprises, and if something arises during the project that is going to cost extra, we notify you as soon as possible to discuss options. We pride ourselves on the being honest and affordable, and we don't plan on changing those standards anytime in the future.
Lawn Care Weddington NC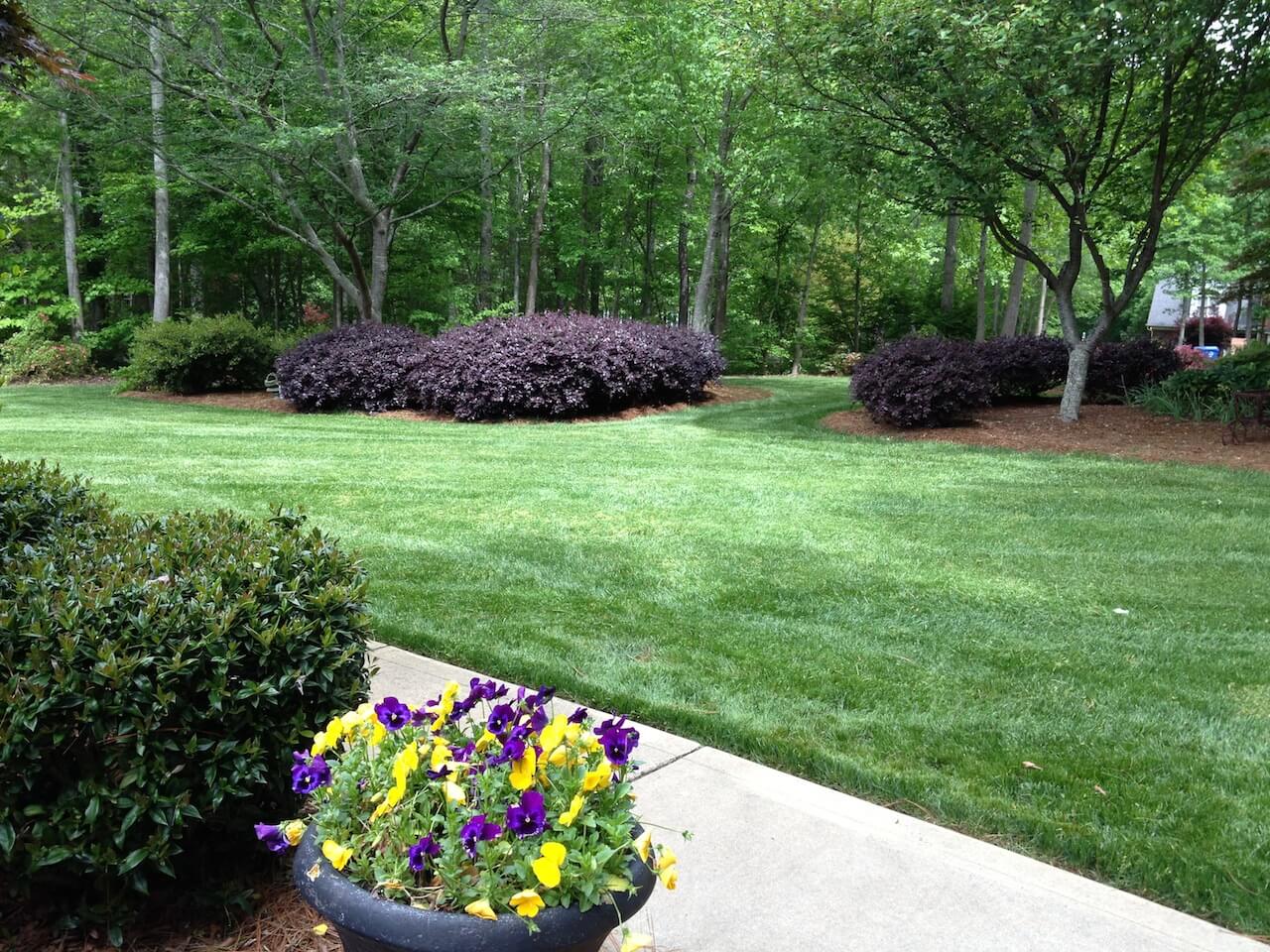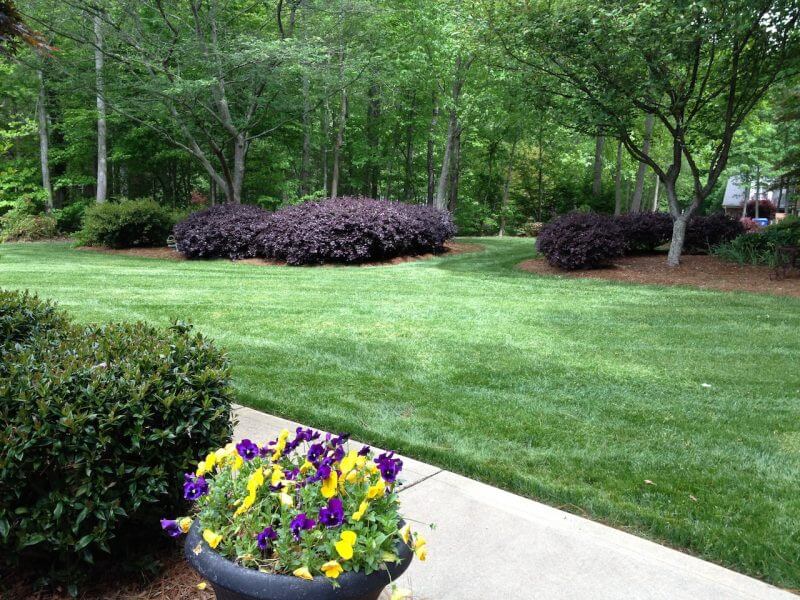 Weddington is known as the richest city in North Carolina. Most of the people living in Weddington are educated and wealthy. They have a sophisticated taste when it comes to books, food, and traveling. More so, residents enjoy going to operas, symphonies, ballet, live theater, and museums as their form of leisure. Indeed, Weddington, NC, is a good choice for families with children who wanted a civilized living because it offers single-family homes, playgrounds for children, and a safe environment with a low crime rate. Also, you will notice how nicely people maintain their lawns beautiful and neat. This is an excellent practice because keeping your lawns clean gives ample benefits.
The secret of Weddington residents to keeping their lawns beautiful and free from lawn-damaging weeds and insects is by doing it themselves or hiring professional lawn caretakers in their home. Someone must look over and nurture your flowers, grass, and shrubs. In doing so, you will prevent diseases that can harm your loved ones because of the dirty and neglected lawns. Hiring experts is worth it because you don't have to worry anymore about fitting lawn cleaning into your busy working schedule. And, if you love your lawn, you will go beyond your mowing and watering routines.
Are you looking out from your window right now? Perhaps you are thinking about searching for professionals who can take care of your lawn for you. Well, look no more because Performance Lawn and Landscape is here to help you! For over 20 years, our landscaper team provides quality landscape maintenance for both commercial and residential properties. Our services include lawn mowing, fertilization, weed control programs, tree and shrub installations and removals, aeration, seeding, snow removal, and more. We understand that you have more important things to do other than cutting grass. That's why we are here to support and help you.
Commercial Landscaper Weddington NC
Commercial landscaping has something to do with planning, designing, installing, and maintaining aesthetically appealing outdoor spaces like parks, playgrounds, malls, and market places. A beautiful working environment is essential to its workers because it makes their job more enjoyable and worthwhile. Clean lawns, yards, and gardens create a fresh atmosphere, especially if well-maintained and cared for. Plus, it also keeps the health of each employee to safety.
We at Performance Lawn and Landscape love to make every commercial space healthy and good looking. We ensure that the design we are doing reflects the working space's beauty, making it conducive and appealing to the employees. You can count on us to deliver the best lawn hardscapes and use the best quality types of equipment and treatments to make your commercial landscape beautiful and attractive. If you want our service, please feel free to contact our staff, and we will take care of your lawn services needs.
Residential Lawn Care Weddington NC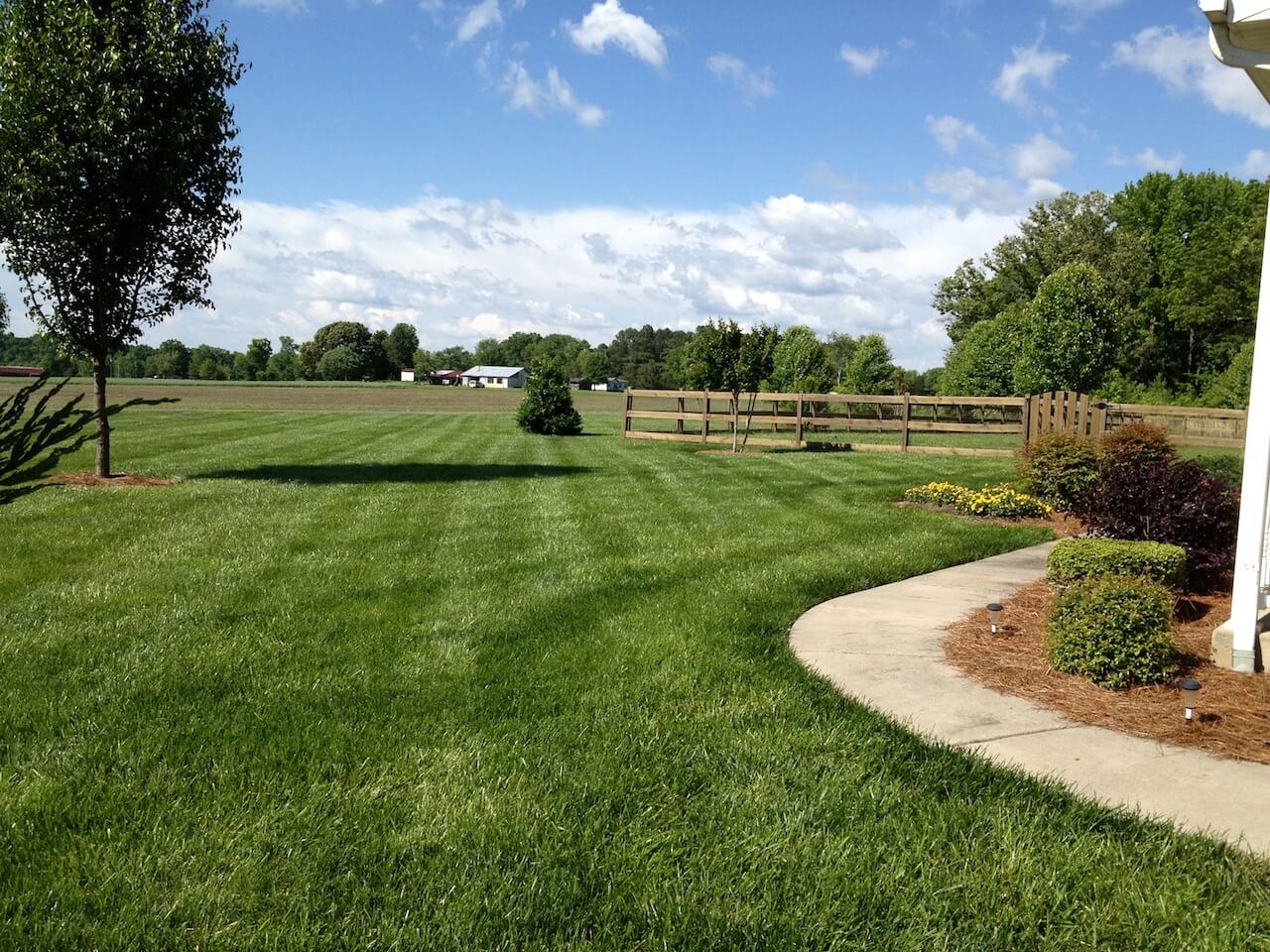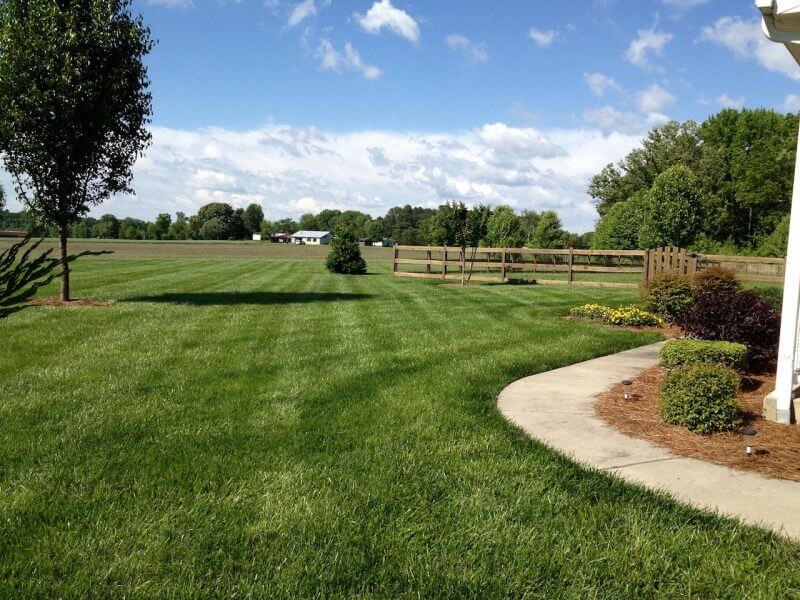 Woah! Did you know that taking care of your residential lawn cost a lot? Well, I believe it's okay to invest money in taking care of the yard now, rather than spending all of your money making costly repairs in the future. It is very important to keep an elegant and clean yard. It is one way of preventing long-term diseases that can affect your family and even your neighbors. Plus, it will help to ensure that destructive pests will have no reason to enter your dominion. By doing this, you can ensure that your family is safe from any lawn harm.
Maintaining your yard is not as easy as 1-2-3 because many processes need to be considered starting from the bedding, the grass, then the shrubs, then the plants, then the flowering plants, and the tall green trees. Don't forget the hardscapes like gazebos, pathways, and walkways. They are all important in making your lawn beautiful and presentable. It is good to have such a kind of lawn in your home. Your children can enjoy it most of the time.
Another thing, if you really want a lawn makeover, decide on a budget that you will invest in professional landscape design. When the makeover is done, it will significantly add to the value of your home.
Lawn Mowing & Maintenance
Lawn mowing is very important when maintaining your lawn or yard. It keeps the grass short, neat, and even, making the lawn beautiful and pleasant in the eyes. Plus, tending your lawn is also like fashion. When dressed appropriately, it brings satisfaction to the homeowners as well as to the community. Mowing should be done on a regular basis to keep your lawn healthy and free from destructive pests. Keep your yard clean and neat all year long with Performance Lawn and Landscape's affordable and seasonal landscape maintenance services. We ensure that the equipment we are using is effective and the herbicides we apply are safe, organic, pet-friendly, and eco-friendly. We care for you just like how we care for your lawn. We understand that plants grow and die, weeds inevitably grow, insect pests may invade, and the weather changes. Lawn mowing and maintenance is our field of expertise. Call us today!
Leaf Removal, Aeration & More!
Did you know that ignoring leaves scattered on your lawn helps in building up fungi, molds, and diseases? This is because leaves block the sunlight from reaching the grass and reduce water evaporation. That's why it is best to clean up after fall and use pesticides to kill the fungus to prevent disease. Let Performance Lawn and Landscape do the job for you!
Contact Us Today
Are you interested in trustworthy lawn care services? For residential and commercial clients, Performance Lawn and Landscape is here for you. We are glad to help you with your lawn care needs. If you have questions about our services, please call us at 704-363-1499. You can also visit our office at 3315 Tom Greene Rd, Monroe, NC 28112. See you!
About Weddington, NC
Weddington, NC provides it's community with the small-town feel, while still being close to the big city. Some may even say it gives them a Mayberry life! But don't be fooled, just because it's a small town it provides plenty to do, especially for nature lovers. With two of the greatest parks in the area surrounding Weddington, you can always find things to do like fishing and hiking.
Weddington, NC is a 26-minute drive from Performance Lawn and Landscape via S Rocky River Rd.