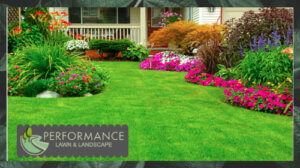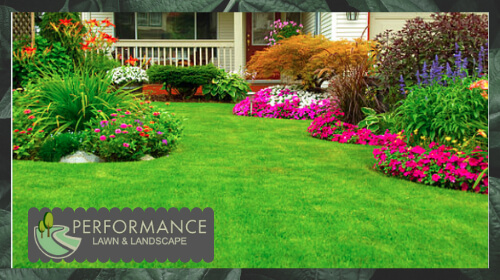 Top-notch landscaping enriches an outside space with vibrant flowers, blooming bushes, maintained lawns, and high hedges. Clients trust landscapers to produce beautiful lawns and gardens that make them want to stop and smell the roses, whether you work on residential, commercial, or public venues.
Commercial landscapers professionally maintain the exterior of businesses, large warehouses, factories, shops, shopping centers, and malls. They advise what types of flowers and foliage will be most suitable for the location in question, where to plant them (in beds or pots), how they should be arranged, which trees would look best near the entrance etc.
They create ground coverings that will have the form and texture that best compliment the architecture and remove any that might interfere with visibility or traffic flow. They also plan where to install benches and water fountains and find places for trash cans and outdoor displays.
When it comes to commercial landscaping, larger jobs will often require a permit from the local government. In this case, landscapers must research the rules and regulations concerning commercial landscaping in a particular area before starting a project.
Designing is also a big part of what they do as they must produce accurate drawings with precise measurements to ensure that each aspect of the design is met, from height requirements to plant placement and irrigation.
Landscapers must also be aware of how much work is involved in maintaining each plant they choose and the soil conditions that will provide them with optimal growing conditions. They must then determine how often they will need to water and fertilize the plants, which areas may need supplemental lighting (near entrances where people congregate), and how hiring subcontractors could impact the project.
Commercial landscaping is not just about aesthetics; it's about safety too. Landscapers must ensure that any area they work on is accessible and safe for pedestrians – whether by foot, wheelchair, or vehicle. They must also reduce the risk of slips and falls in wet conditions.
They are also responsible for removing dead plants and fallen leaves and pruning and weeding. They must also be aware of the types of plants that will not obstruct visibility (pedestrians, traffic and parking lots, etc.)
Fences are often included in commercial landscaping to provide privacy from neighboring buildings or keep out unwanted visitors. Depending on the job, they may be made of concrete, brick, or stone but are usually constructed using metal. Landscapers must also install lighting to illuminate walkways and provide safety at night.
Commercial landscaping is a full-service industry, so landscapers must ensure that all tools meet specific safety requirements before starting any job. In addition, they should know how to operate all types of power equipment, from lawnmowers to tractors, and must be prepared to work in various weather conditions.
They will usually work with other construction team members, including engineers, architects, electricians, and plumbers. They often have to deal with difficult or demanding clients, especially when they fail to see that commercial landscaping is a team effort that requires input from all parties.
Landscapers who work on residential properties such as single-family homes, duplexes, and townhouses must be able to offer more than just plant selection and maintenance. They must also be excellent communicators who listen closely to their client's wants and needs before offering suggestions.
Many homeowners will not know the first thing about plants, so it's up to landscapers to select low-maintenance species and have a proven track record of thriving in specific conditions. This job is all about pleasing the client, which may occasionally require them to sacrifice their tastes for those of their clients.
What makes commercial landscaping more in demand is that it is no longer just an afterthought. Landscaping is now included as part of the overall design, not just something that has to be figured out once all the other work is completed. Many commercial buildings are ditching their stark "institutional" look for a more attractive exterior by adding lush landscaping and lighting.
Many commercial landscaping companies have also been established around the world to meet the growing demand for their services.
Commercial landscapers are generally paid by the hour, with rates that depend on experience and geographical location. They may also be contracted or employed directly by a company or organization or they can choose to go out on their own as independent contractors.
As the profession has grown, so has the need for education and training. Some colleges offer degrees in horticulture or specialized courses in commercial landscaping. Others provide programs to train students on-site, which teaches them important skills such as making accurate measurements.
Licensing is not required to enter this industry, although some states may need it. Regardless, training and experience will yield higher wages, so newbies should gain some work experience on a landscaping crew before going out on their own.
Commercial landscapers can expect a bright future with an increase in the number of buildings being built worldwide. But despite this growth, there are still many communities where commercial landscapers are in short supply.