Charlotte, NC, is home to many eye-catching sceneries and natural landscapes, including Crowders Mountain, Arequipa Park, and more. All of these places are worth making mementos and forever be celebrated for their explicit grandeur. You can also find residential and commercial properties in the area with outstanding landscape features that add more to the list as to why Charlotte is one the most beautiful cities in the states.  And as time goes by, more and more property owners and real estate agents are getting hooked on redesigning their outdoor areas to give more aesthetics and great function to their lawns and gardens. Surely, seeing different portfolios of unique and gratifying lawn and landscape ideas online can make you want to go for a rest day and turn your old and dirty lawn area into a splendid relaxation spot for everyone. But unfortunately, refurbishing your lawn space requires more than just a whole day of enthusiastic working and cleaning, especially when you don't have the right tools to use. Besides, you need the help of professional lawn care specialists to achieve instant quality results. This is mostly true if you want to achieve your dream lawn design and style, as your property's curb appeal speaks much about you as the owner. However, finding the best company that can provide you with great dependability and the highest quality results can be daunting.
For over 20 years of exceptional lawn care service to Charlotte and nearby areas, Performance Lawn & Landscape has specialized in excellent custom landscape maintenance for commercial and residential properties. Our team of skillful and knowledgeable experts firmly believe that having a clean and relaxing lawn area is necessary to provide health benefits and functions to you and your family. So we are doing our best to satisfy all your lawn needs and requirements through our reliable solutions and customer support. Our complete line of lawn care services includes lawn mowing, fertilization, tree and shrub installations and removals, weed control programs, aeration, seeding, snow removal, and more!
Lawn Care Charlotte NC | Our Process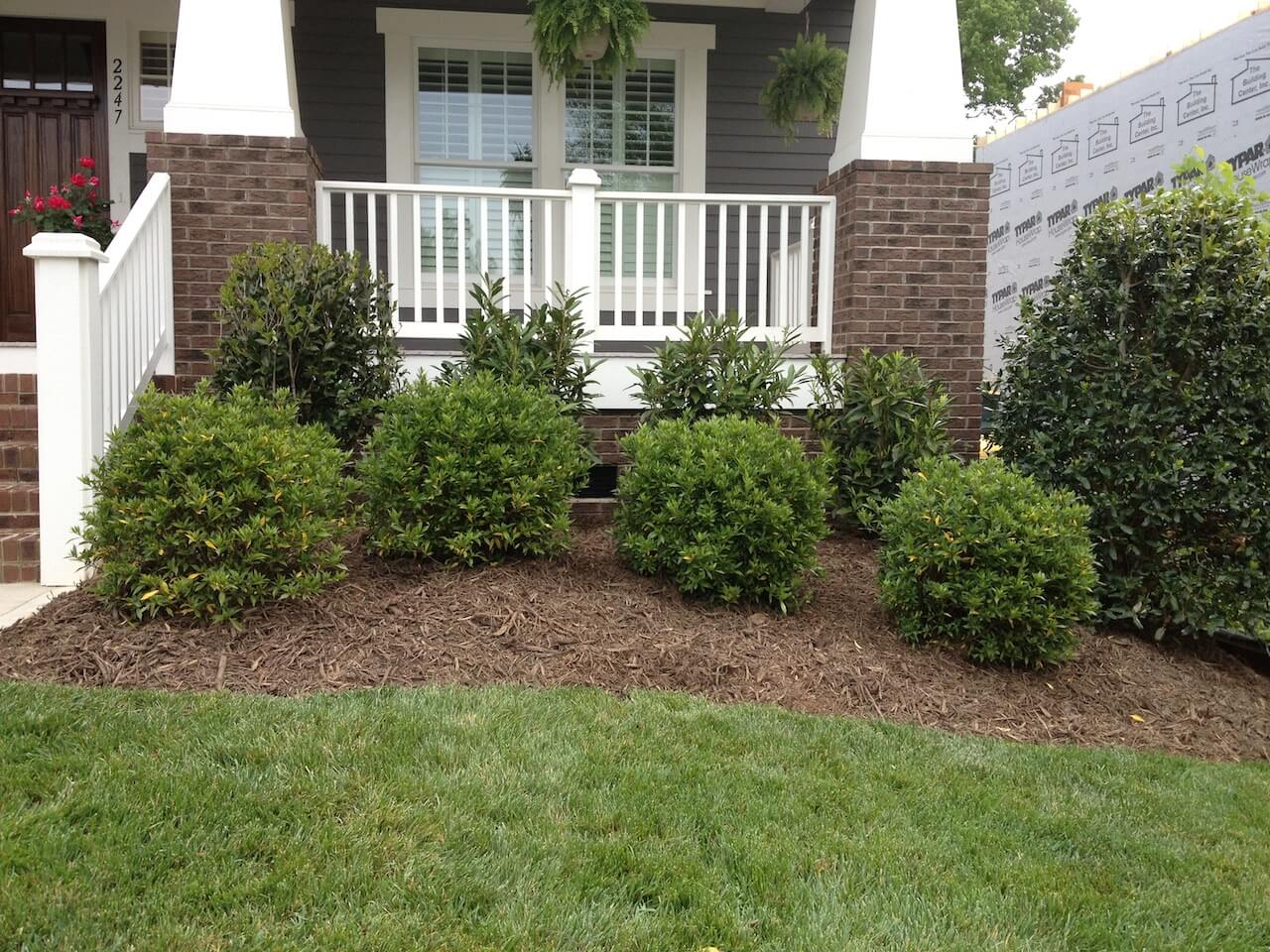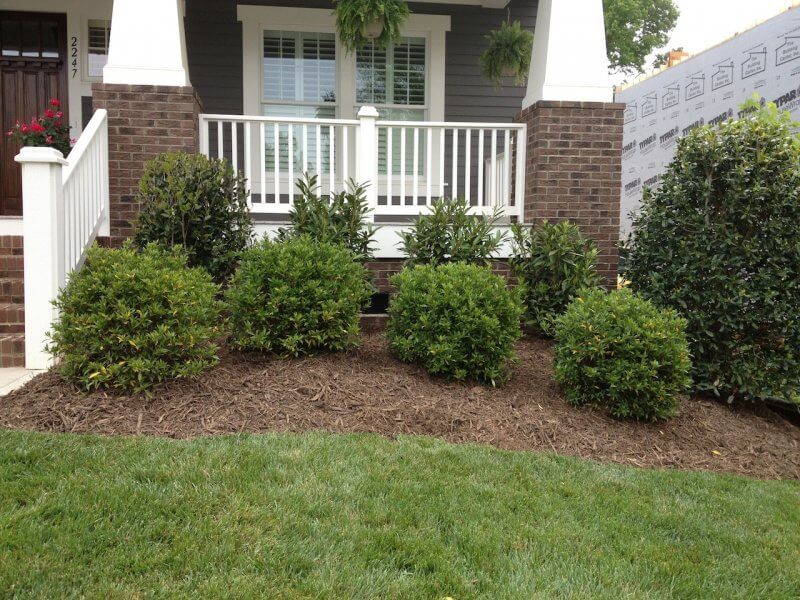 Dealing with so much stress due to many workloads and other business issues every single day can be unhealthy and can also lead to some illnesses. Hence, having the chance to breathe some fresh air and be spoiled with relaxing green landscapes whenever you want without the need to go to nature parks is priceless. Aside from its relaxing effects, a beautiful commercial landscape can also attract more customers to visit your place. For instance, if you're a real estate agent and you're thinking of the best marketing techniques to advertise your listing, investing in a trusted commercial landscaper in Charlotte, NC, like Performance Lawn & Landscape can add more value to your property. You can take some quality photos and virtual tour videos of your property landscapes, upload them online, and voila! Many prospective buyers will surely reach out to you and ask more about your listing.
As the premier landscaping company that has been sprucing up Monroe and nearby areas' lawns for decades, we provide a wide variety of landscaping projects with our seasonal landscape maintenance and design services for commercial or residential purposes. Not just that, we only use organic, pet-friendly, and eco-friendly landscape treatments to ensure the safety of your family, employees, and pets. Also, we offer custom and unique landscape ideas that will surely reflect your style and preferences. At Performance Lawn & Landscape, we are always committed to our ultimate goal of producing outstanding works at a very competitive price.
Residential Lawn Care Charlotte NC
There's nothing more satisfying than having a well-built residential lawn where you can enjoy sight-seeing a bunch of beautiful flowers and plants during your free times. According to health experts, being surrounded by green scenery and a breathtaking garden at home can effectively relieve stress and instantly put you in a good mood. But with a busy schedule and insufficient knowledge about landscaping, it can be a challenge for you to achieve your dream lawn area. Luckily, you can reach out to lawn care professionals in Performance Lawn & Landscape located near Charlotte, NC, that can do all the jobs for you.
Whether you need to mow your lawn for your friends and relatives' upcoming home visit or just want to add some beauty to your garden but don't have the time and tools, Performance Lawn & Landscape is your best partner! We know life can be so crazy and unpredictable at times, and when you're already tired and overworked, managing your lawn area could be the last thing you want to do. Our lawn experts are fully trained and friendly, so you can ensure that your lawn is always in safe hands. We provide reliable advice and assistance for long-term and seasonal lawn care, including fertilizing, soil management, aeration, weeding, and coring. We can also do a same-day lawn mowing and gardening service, depending on our schedule.
Lawn Mowing & Maintenance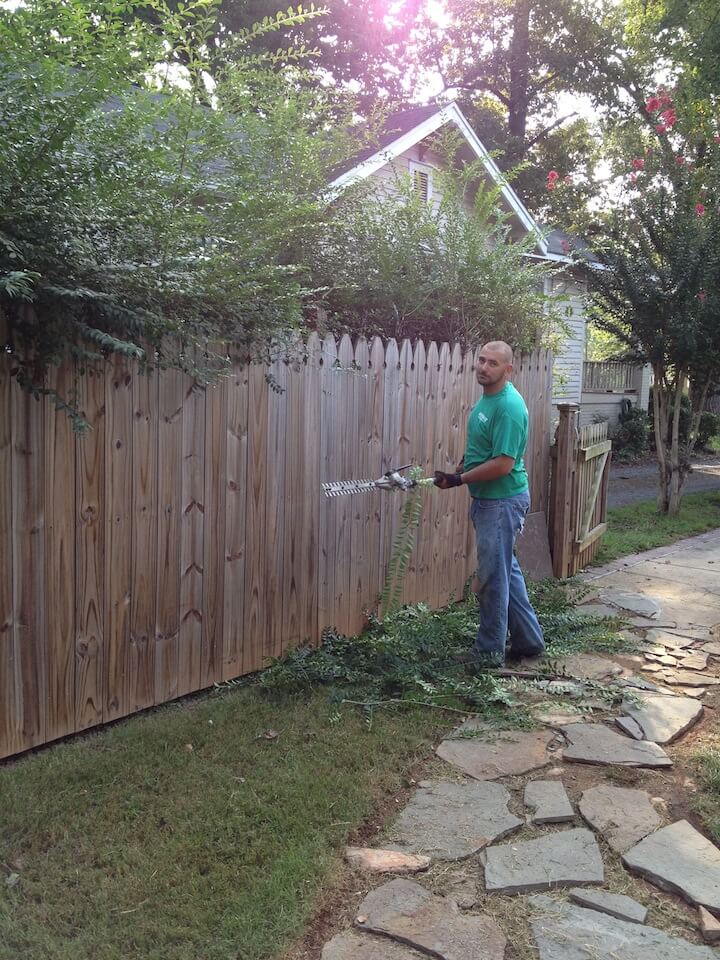 Your lawn needs a TLC, too! How your garden looks can completely set the vibe of your property at first glance. Also, growing your own crops or simply enjoying the tranquility and peace can be some of the worthy activities that you can do outside. However, regularly tackling your lawn can become more challenging as you get older. Also, you really need to spend a day or two, every now and then, if you want your lawn to maintain its beauty. With that, the need for one call away lawn mowing and maintenance providers like Performance Lawn & Landscape near you is important.
Maintaining your own lawn doesn't guarantee quality results, and you need the helping hands of lawn professionals. Our lawn care service providers will regularly mow your lawn at the best height for a more satisfying growth and even help you maintain the whole area's orderliness. We provide unparalleled assistance and support to keep your lawn and garden looking their best.
Leaf Removal, Aeration & More!
Getting rid of leaves on your lawn using rakes and yard brooms is a time-consuming task. Same as using a wheel-type aerator to keep your lawn healthy, where you will have to go over the lawn area several times to achieve the right density of the holes needed. To help you with these problems, make sure to hire a lawn care company that can provide efficient leaf removal, aeration, and other lawn maintenance solutions. And if you're living in or near Charlotte, NC, Performance Lawn & Landscape is your best choice when it comes to dependable lawn care services you need.
Contact Us Today
Looking for the best team of professional and licensed lawn care providers in Charlotte, NC? Your search ends here! At Performance Lawn & Landscape, we have everything you need for fast and efficient lawn solutions. To learn more, don't hesitate to contact one of our reliable lawn service experts and be one of our satisfied clients!